University of Michigan UNIC
Ultra high-speed Nonlinear Integrated Circuit lab does research on the next generations of ultra-high performance analog circuits and systems.
The Research Area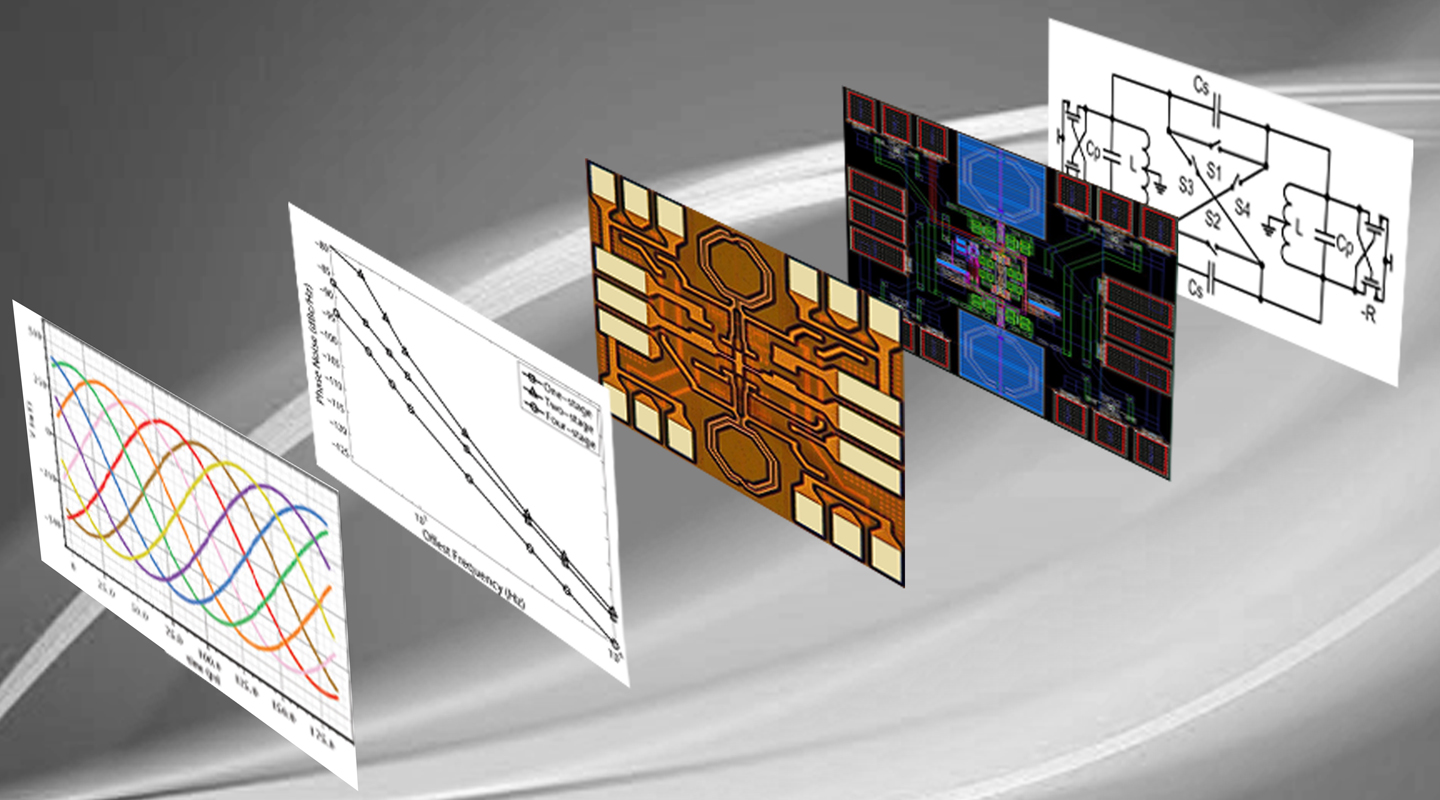 Our research interests include the application of the mathematical theory of wave propagation to high performance analog circuit design with a special interest in:
Novel integrated circuits for mm-wave and terahertz signal generation and processing
Finding the fundamental limits of analog circuits and systems
Extremely low noise circuits and systems using noise squeezing
Low phase noise, wide tuning range voltage controlled oscillators
High speed, low power ADC design
Scattering theory for electrical media: Optotronics
Ultra fast computation using 2-dimensional integrated structures
As part of this effort, we have been able to blend multiple disciplines within the fields of electrical engineering, applied physics and mathematics into a coherent research theme resulting in multiple novel circuits for various applications.
We design and implement circuits and systems in standard silicon CMOS and BiCMOS technologies as well as GaN substrate; however, the techniques and concepts could be implemented in other technologies or even in other engineering fields (e.g. optics and applied mathematics).